Brandon Cooper
Chief Executive Officer
Brandon is Aphid's CEO. He has years of experience in IT, graphic design, crypto, and chat support. He's called a "serial entrepreneur" because of his passion for innovation and company growth. He studied Marketing and Merchandising at Michigan State, after which he moved to Atlanta, GA to pursue his entrepreneurial dreams. Brandon spent time as a Senior Tech Advisor with Apple until his departure to develop Aphid as a revolutionary platform to disrupt the 9 to 5. With his plethora of knowledge, he gives back by mentoring young men, specifically those who grew up without a male role model. His efforts are centered on encouraging young men to dive into the tech world to enable them to make a difference within their own communities.
Shri Ramani
Chief Financial Officer
Shri Ramani currently holds the position of CFO at Aphid and is primarily responsible for overseeing the financial activities of the entire company, including cash-flow planning, monitoring of expenses, forecasting and budgeting for future growth. He was previously with Krossover Inc, a NY based sports analytics company, prior to their acquisition, as part of the Head of Operations in India, where he helped scale the company from a team of 20 to over 250, and implemented policies and procedures for streamlining operations required for rapid growth. Shri holds a B.A. in Finance and an M.S.Accounting from Michigan State University. He has also passed CFA Level 2. Considering himself a global citizen, Shri brings with him an international background and work experience, living in four different continents, including 15 years in Lagos, Nigeria, and working in Singapore and the US. He is a proud speaker of West-African Pidgin english, spends his free time watching sports (Arsenal and MSU fan) and loves to travel.
Lucie Colomb
Chief Strategy Officer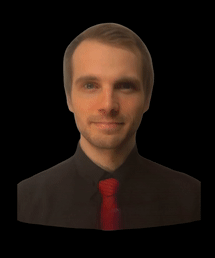 Sean Ross
Chief Technology Officer
Sean will oversee Aphid's technical department as Chief Technology Officer. His exceptional background includes experience with 8 different programming languages and years writing both full stack desktop and web applications. He has spent his career working for Apple and is a tech support guru.
Chris Carter
Chief Operating Officer
Chris Carter is our Chief of Operations. He will head the day-to-day functions of our team, as well as take charge of developing Aphid's business strategy, and create policies that will drive company growth. Chris holds a degree in Architecture from GA Tech so he prides himself in building and creating things from the ground up. Chris also coaches the rugby team at GA Tech as he himself was a star rugby player.
Devansh Khatri
Strategic Development Executive
Lucie joins Aphid as our Chief Strategy Officer. Before Aphid, Lucie founded her own digital marketing and consulting company, The French Keys (TFK), and managed it for 6 years. As Head of Marketing at TFK, Lucie worked with clients across a range of industries, including the entertainment, technology, and political sectors. Lucie most enjoyed working in an entrepreneurial setting with startup clients, like Swiftli, GoSocial, Preskai Labs, and MyMaidApp. Lucie holds a bachelor's degree in finance from CFPB in France. In her spare time she is an avid climber and long-time kickboxer.
Devansh Khatri is Aphid's Strategic Business Development Executive. He'll take charge of formulating and implementing major business goals and objectives. Devansh has over 6 years of experience in fintech and B2B/B2C finance strategies. Throughout Devansh's career, he's developed solutions and methods for businesses to successfully realize financial goals. He is also a proud San Jose State alum who received a BSc in Science in Economics, and is a blockchain and crypto fanatic.
Jim Hutchison
Vice President of Sales
Jim Hutchison is Aphid's Vice President of sales. Jim hails from the great state of Texas, where he lives with his two children and wife. His decades of experience in finance and SaaS have contributed to the success of Fortune 100 companies and start-up businesses alike. Jim has helped develop top performing sales teams that have significantly increased company revenue. On his off days, he loves to watch football, travel to interesting places, and relax by the lake on a warm summer day.
Terry Teng
Project Management Officer
Argishti is the Head of Design here at Aphid where he is in charge of leading product design and conceptualizing creative content. He earned a Bachelor of Arts degree in Art from California State University, Northridge where he focused on graphic and UX/UI design. With a demonstrated history of working in visual communications and UX/UI, Argishti wants to help design a more user-focused future. Argishti is also an award-winning artist in the LA area and specializes in Murals, Pop Art, and Abstract art.
Timothy Sullivan
Data Analyst
Terry is our Project Management Officer. He oversees the development of all of Aphid's projects and coordinates scheduling critical deadlines. Terry has worked for tech juggernauts such as Facebook, Google, and Adobe. His interests range from being physically active to indulging in video games, comic books, and a good novel.
Tim is our Business Intelligence & Data Analytics Director here at Aphid. He has 4 years of experience in the fields of finance, marketing, sales, and product analytics. His expertise will help Aphid drive compelling strategy and formalize actionable insight through comprehensive datasets. He double majored in Economics and Health & Exercise at Skidmore College in New York. Tim was a standout soccer player in college and was captain of his team. On his off time, you'll find Tim reading a good book or traveling the world.
Nannaphat Sudchawa
Web Developer
Aaron Taylor
Systems Administrator
Nannaphat is our Front-end web developer. She will assist with developing our visuals on our website. She holds a B.A. in Computer Engineering from Rajamangala University of Technology in Thailand. She's very diverse in programming languages such as HTTP, HTML, Bootstrap, PHP to name a few. In her spare time, Nannaphat enjoys reading, cooking, listening to music, and taking care of her pet cat.
Aaron is Aphid's system administrator. He's spent years working with Linux servers and has a background in e-commerce development, SEO, and marketing automation. Aaron's vast industry experience has propelled his interest to work on Aphid's cloud and blockchain infrastructure.
Alexandra Stone
Chief Growth Officer
Alex leads our growth marketing team here at Aphid. Her understanding of different digital and social channels make her a champion at increasing business and delivering exceptional customer satisfaction. She's well-versed in the tech industry, having years of experience in the IT and IssS/SaaS world. Outside of her tech skills, she's also an expert in kickboxing and has 3 years of bodybuilding and personal training experience.
Traci Nordberg
Chief Human Resources Officer
Traci Nordberg is our Human Resource Officer. She'll spend time developing Aphid's training modules, employee onboarding & development, and overseeing our HR processes. She loves spending time with her family, which is multi-cultural. Traci also enjoys making sourdough bread and spending days on the lake on jet skis.
Gale Henderson
Public Relations Manager
From organizational communication to computer programming, Henderson eloquently executes engagements through which clients and consumers experience a brand. Specializing in strategic communications, media relations, event planning, branding and content development for both traditional and social media, Henderson has served a myriad of organizations ranging from large global brands to small start-up companies—all penetrating various industries.
Marcus Banks
Sales Manager
Marcus is our Lead Sales Manager. He will prospect clients, create outreach sequences and nurture qualified leads for Aphid. Marcus holds a BA in Mass Communications from Paine College and MFA in Creative Writing from Full Sail University. He has dreams of becoming a Hollywood screenwriter and novelist. You can catch him playing a good video game or reading an exciting horror novel on his days off.
Christopher Demos
Senior Mobile Developer
Taking charge as Aphid's Lead Mobile Developer, Christopher will build Aphid's software for the Android and iOS mobile applications. While at the University of San Diego, he studied electrical engineering with emphasis in software development. He spent three years at Cubic Global Defense creating compelling software for the company. Chris took his talents and joined the Peace Corps to teach computer science to those in need in Cameroon.
Chirag Mittal
Web Developer
Chirag works on Aphid's web development as a full stack developer. His focus lies primarily in CTS and chatbot functionalities. He holds a Master's Degree in Computer Science and loves developing programs. On days off, you'll catch him watching or playing cricket, cheering on his favorite soccer team, or gaming on his Xbox.
Award-winning executive, leveraging power of digital, data, insights directed strategy, CX, marketing, and utilization of current trends to boost revenues across Fortune 500 companies. Visionary business leader with proven track record building disruptive solutions and renowned for illuminating crystal-clear solutions to customer while growing profitability. Lead global teams to deliver revolutionary digital solutions that engage and impress clients.